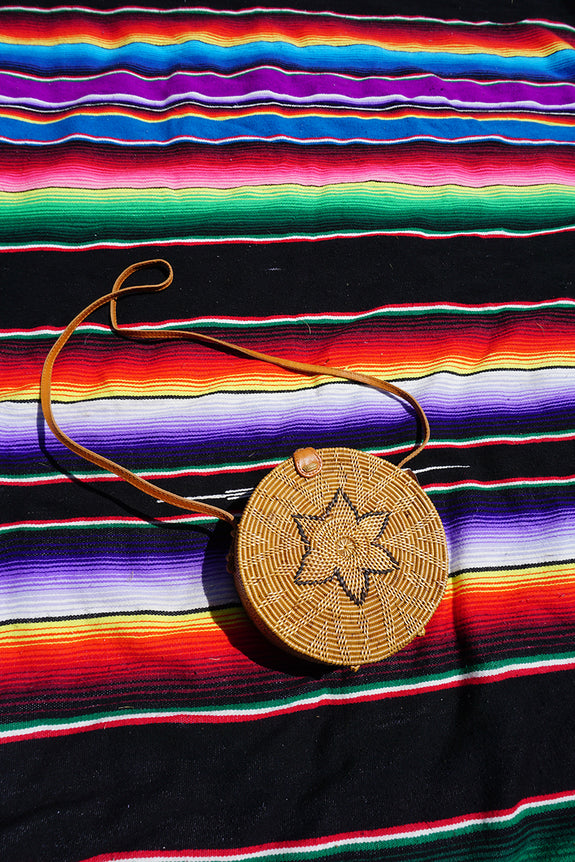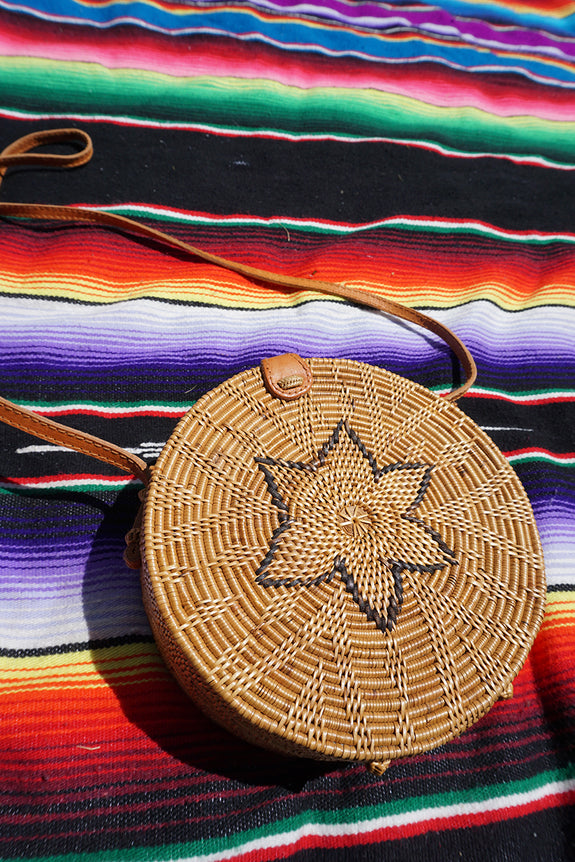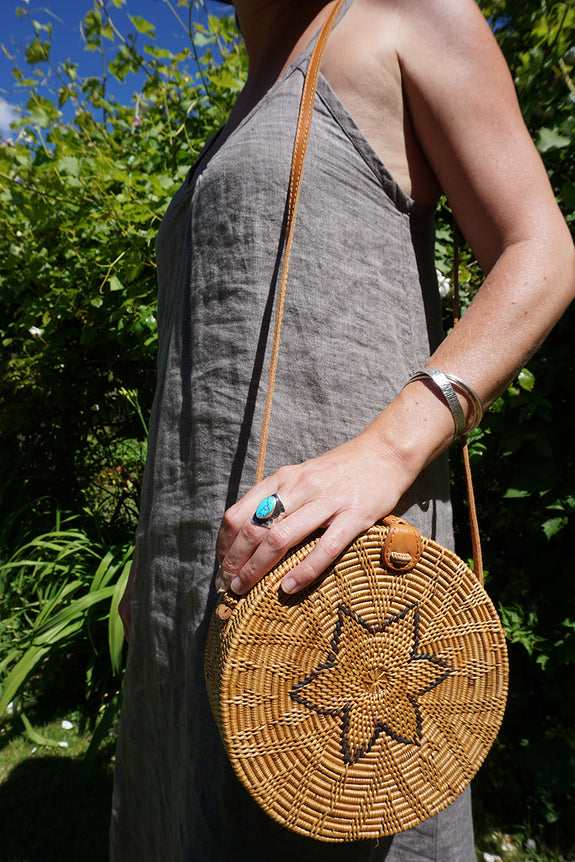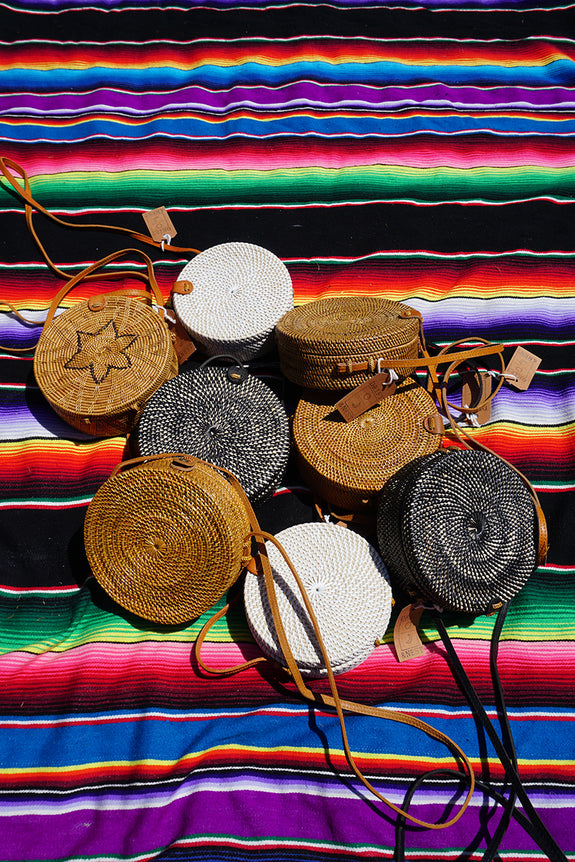 Bali Round Bag | Natural Star
$75.00 CAD
This round, handwoven purse is made from ate, a fibre similar to rattan on the island of Bali in Indonesia. After the bags have been woven, they are smoked over coconut husk to attain their natural golden colour. The strap and closure are leather. The inside is batik cotton.
Approximate measurements:
Bag diameter - 7.75"/20cm
Bag depth - 3"/7.5cm
Strap length - 47"/119cm
Clean using a damp cloth and leave open to dry. You can also use a blow dryer to remove dust.