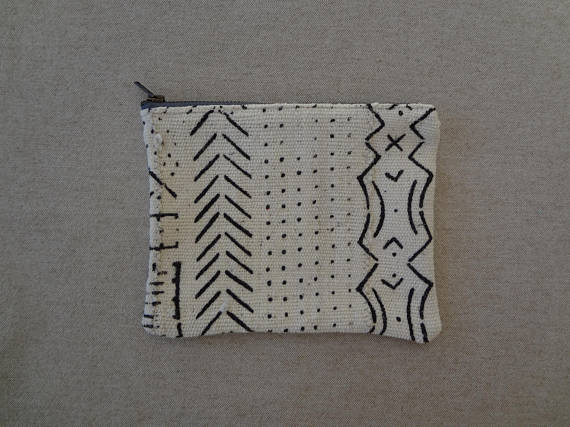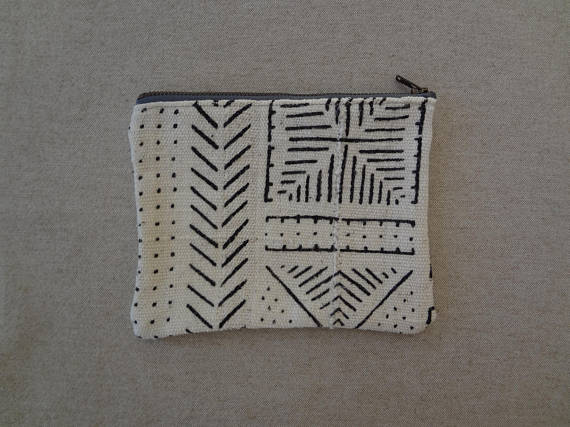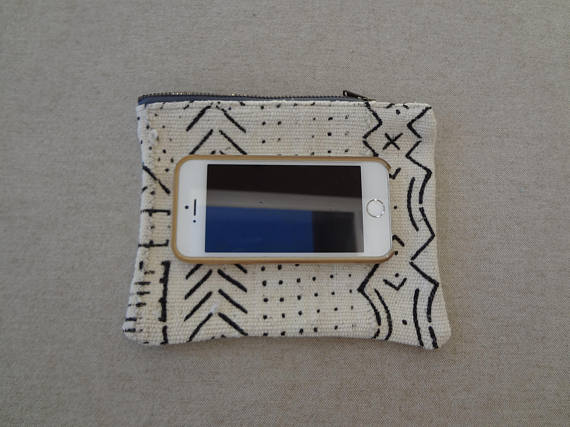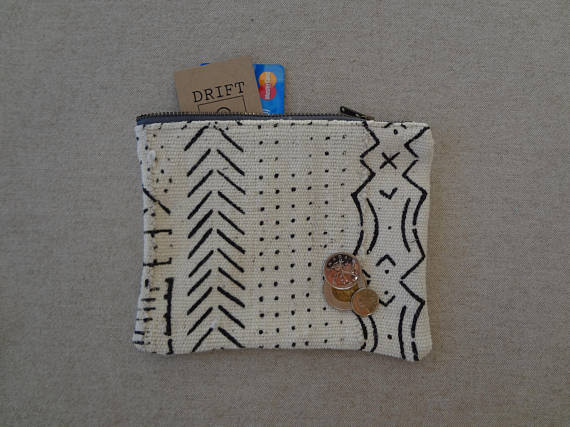 Black and White Brass Zippered Pouch made from African Mudcloth - #115
$18.00 CAD $0.00 CAD
Medium-sized zippered pouch made from white and black mudcloth from Mali. This form of textile is traditionally woven by men; the cloth is then sewn together in strips and dyed with fermented mud. No two pieces of mudcloth are exactly the same, which makes each piece unique! This pouch could be used as a small purse, to stash some makeup in a larger purse, or as a pencil case.
The pouch is unlined and has a grey and brass YKK zipper. 
Measures 7 x 5.5" approximately.
Made with love on the westcoast of Canada :)
*Due to the handmade nature of the textile, there might be slight imperfections. All textiles have been carefully inspected and any major issues will have been noted in the description/photos.