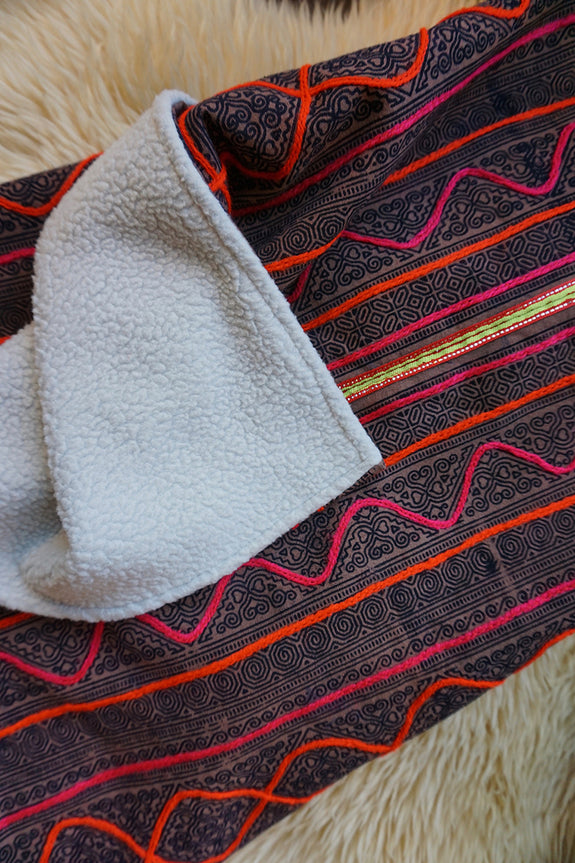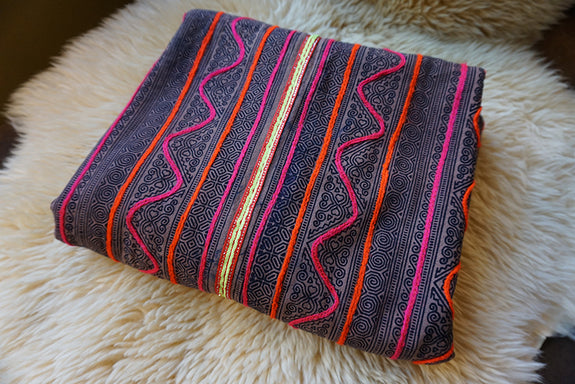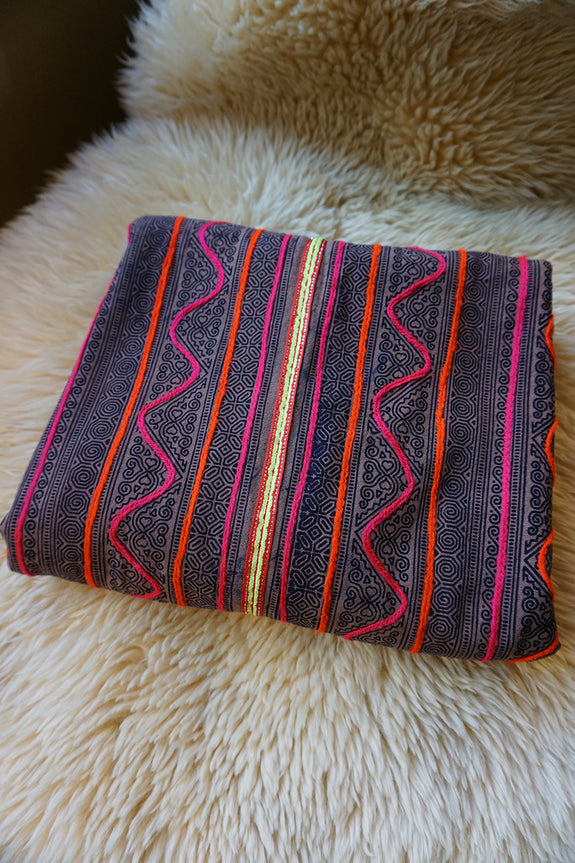 Hmong Batik Baby Blanket
$80.00 CAD
Boho-style baby blanket made from Hmong hilltribe batik fabric from Northern Thailand. The base of this fabric is brown/pink and has bright orange/red and pink applique, along with a neon yellow stripe down the middle. 
The backing is a light grey, soft and cozy fleece material. 
Approximate size: 40" x 28"
Care: cold water gentle wash, hang to dry