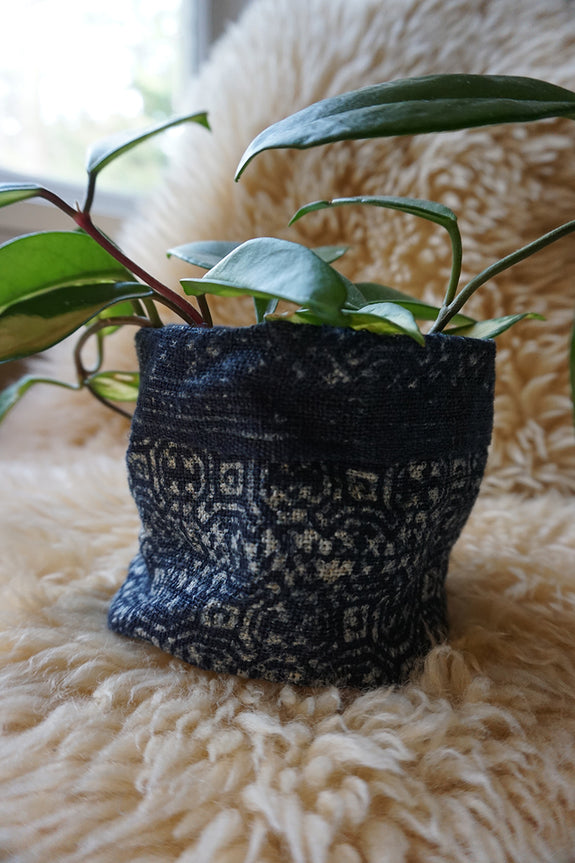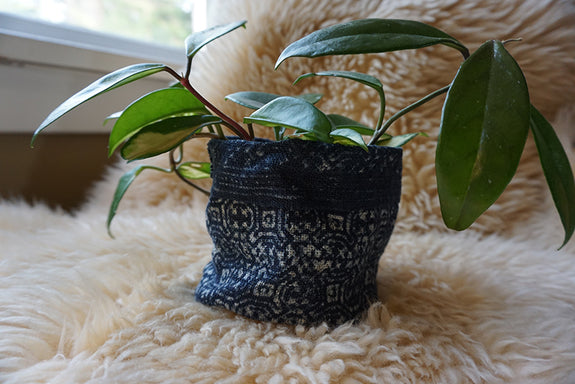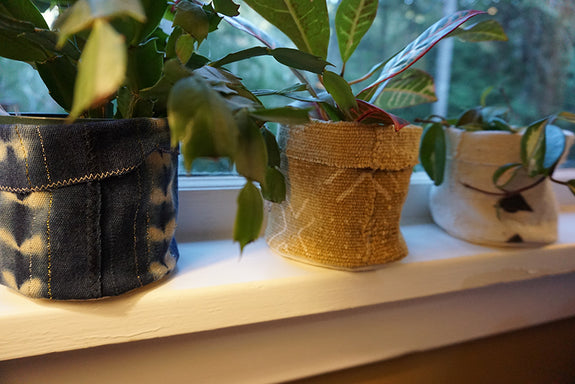 Hmong Hilltribe Indigo Plant Holder
$20.00 CAD
Simple and unlined plant holder made from Hmong indigo hemp batik from Northern Thailand. Canvas bottom. 
Made to fit a 4" plant pot.
I suggest putting a plastic lid or plant base in the bottom because the plant holder is NOT waterproof! 
All plant holders are individually made and one-of-a-kind so may be slightly different from the photos.
Made with love on the westcoast of Canada :)