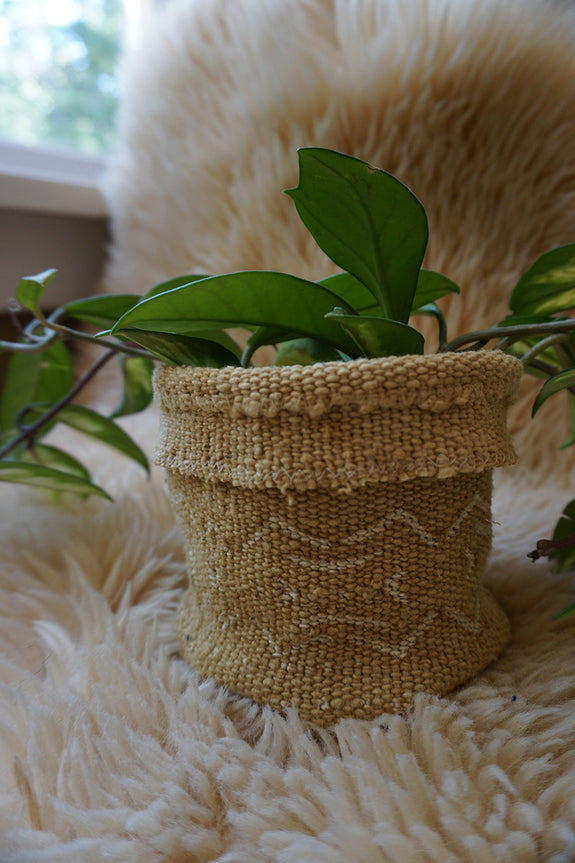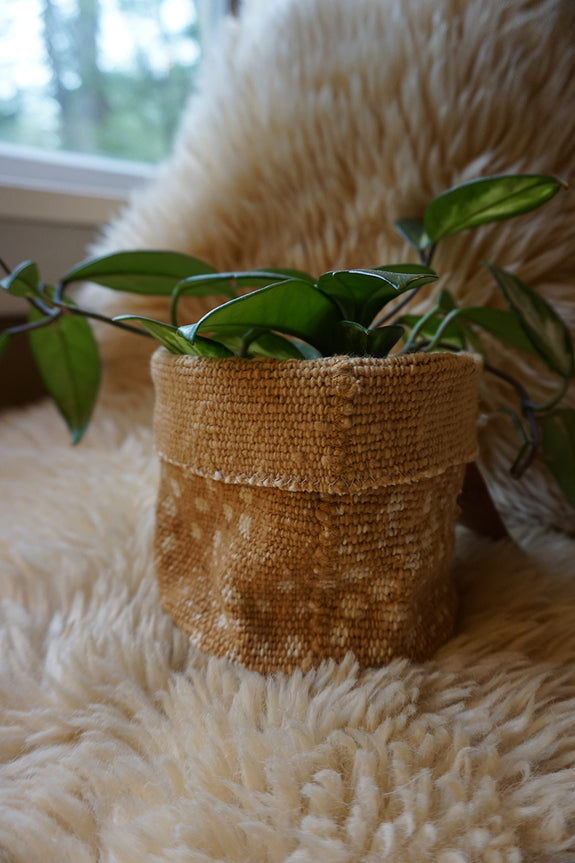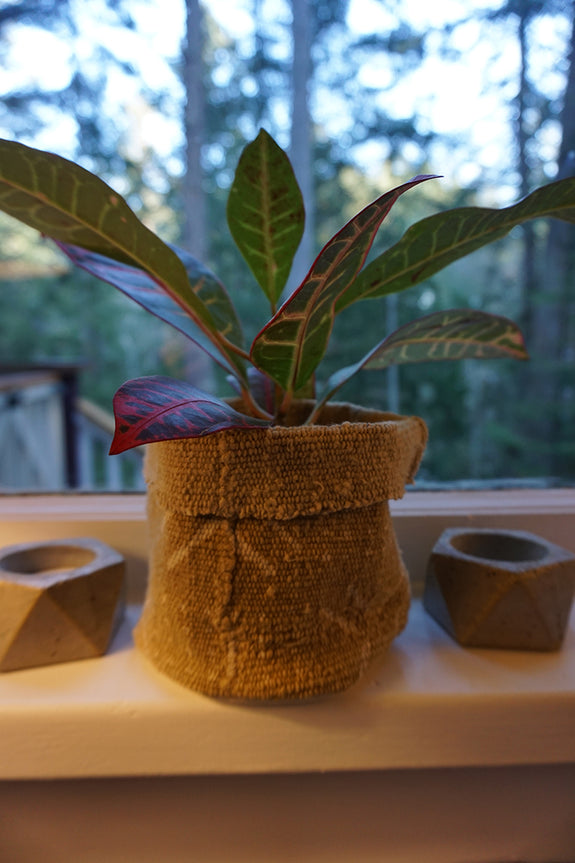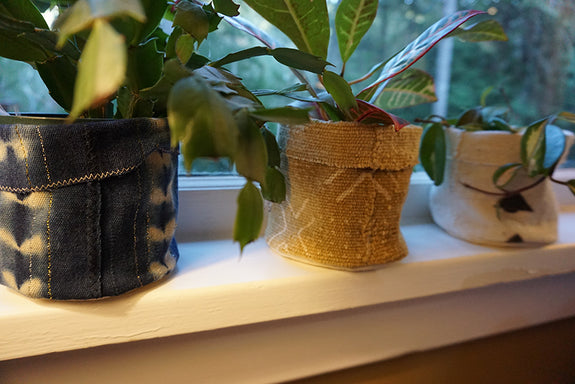 Mustard Mudcloth Plant Holder
$20.00 CAD
Simple and unlined plant holder made from West African mudcloth. These textiles are created in Mali and traditionally use fermented river mud as the dye. Canvas bottom. 
Made to fit a 4" plant pot.
I suggest putting a plastic lid or plant base in the bottom because the plant holder is NOT waterproof! 
All plant holders are individually made and one-of-a-kind so may be slightly different from the photos.