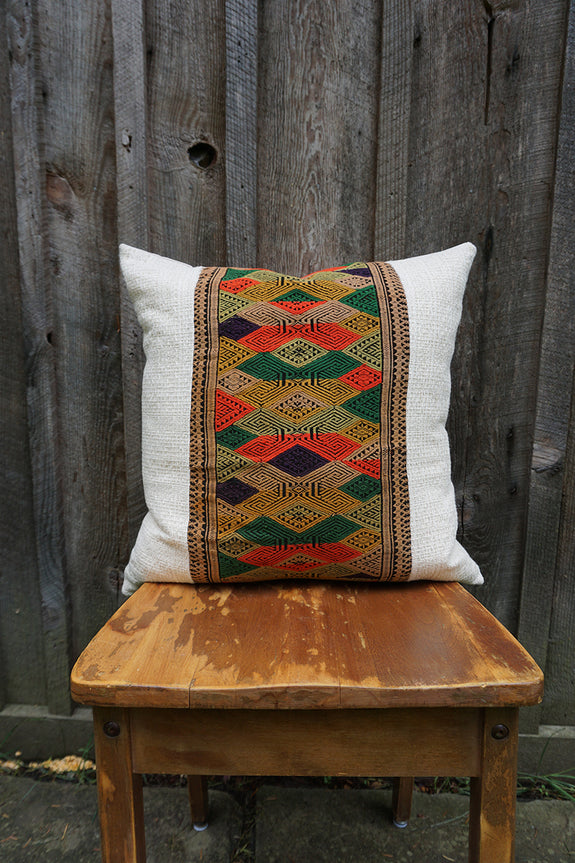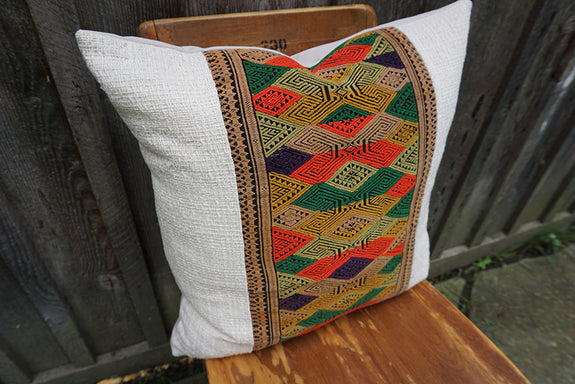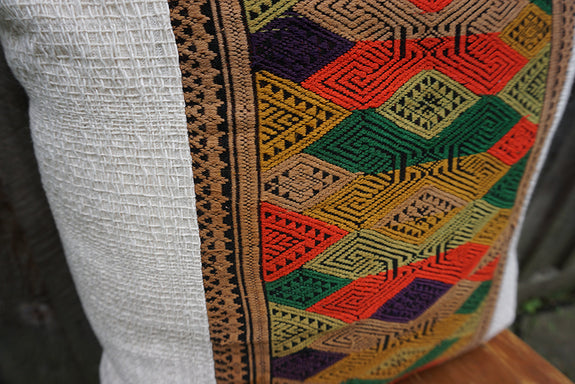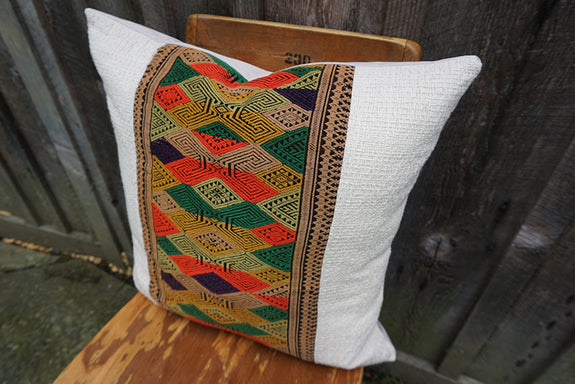 Rosalind - Vintage Laotian Silk Textile Pillow
$95.00 CAD $0.00 CAD
The front of this colourful pillow is made from a beautiful, handwoven, vintage, silk textile from Laos and machine-made, textured, ivory-coloured cotton from northern Thailand. The backing of the pillow is a natural-coloured cotton/poly twill and has an envelope enclosure.
INSERT SIZE: 20 x 20" (pillow cover is slightly smaller)
COLOURS: ivory, orange, green, yellow, purple, taupe, black
PILLOW INSERT IS INCLUDED (fluffy down insert). This means it will be ready to add colour to your home straight from the box! 
*Due to the handmade nature of the textile, there might be slight imperfections. All textiles/pillows have been carefully inspected and any major issues will have been noted in the description/photos.