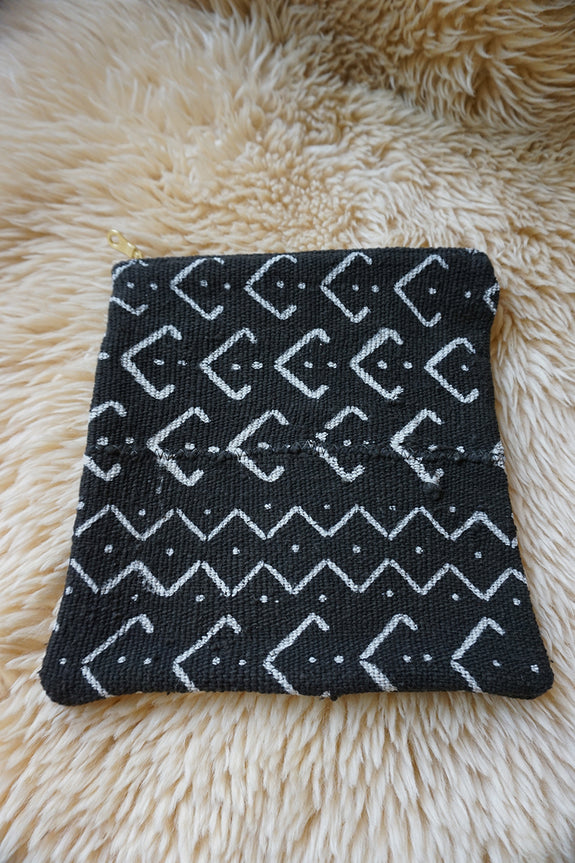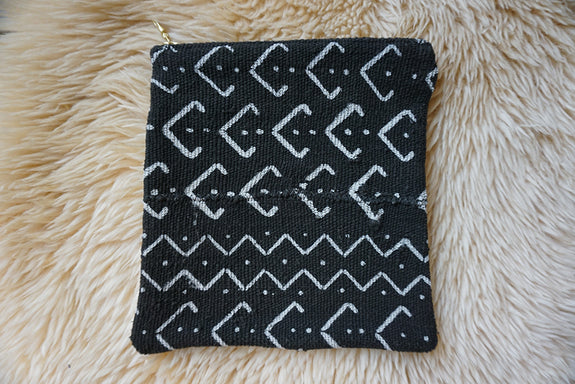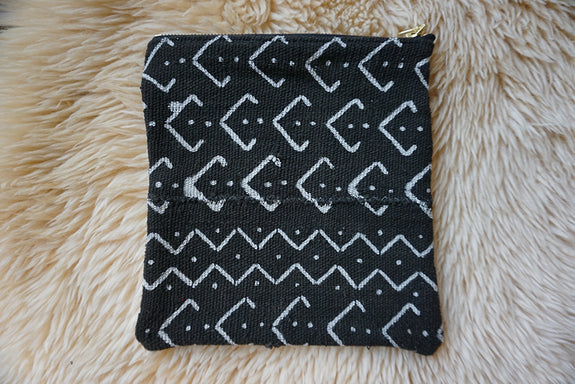 Zippered Pouch made from African Mudcloth - #257
$30.00 CAD
Large-sized zippered pouch made out of mudcloth from Mali. 
The pouch is unlined and has a black and gold YYK zipper. 
Measures 8 x 8.75" approximately.
Made with love on the westcoast of Canada :)
*Due to the handmade nature of the textile, there might be slight imperfections. All textiles have been carefully inspected and any major issues will have been noted in the description/photos.